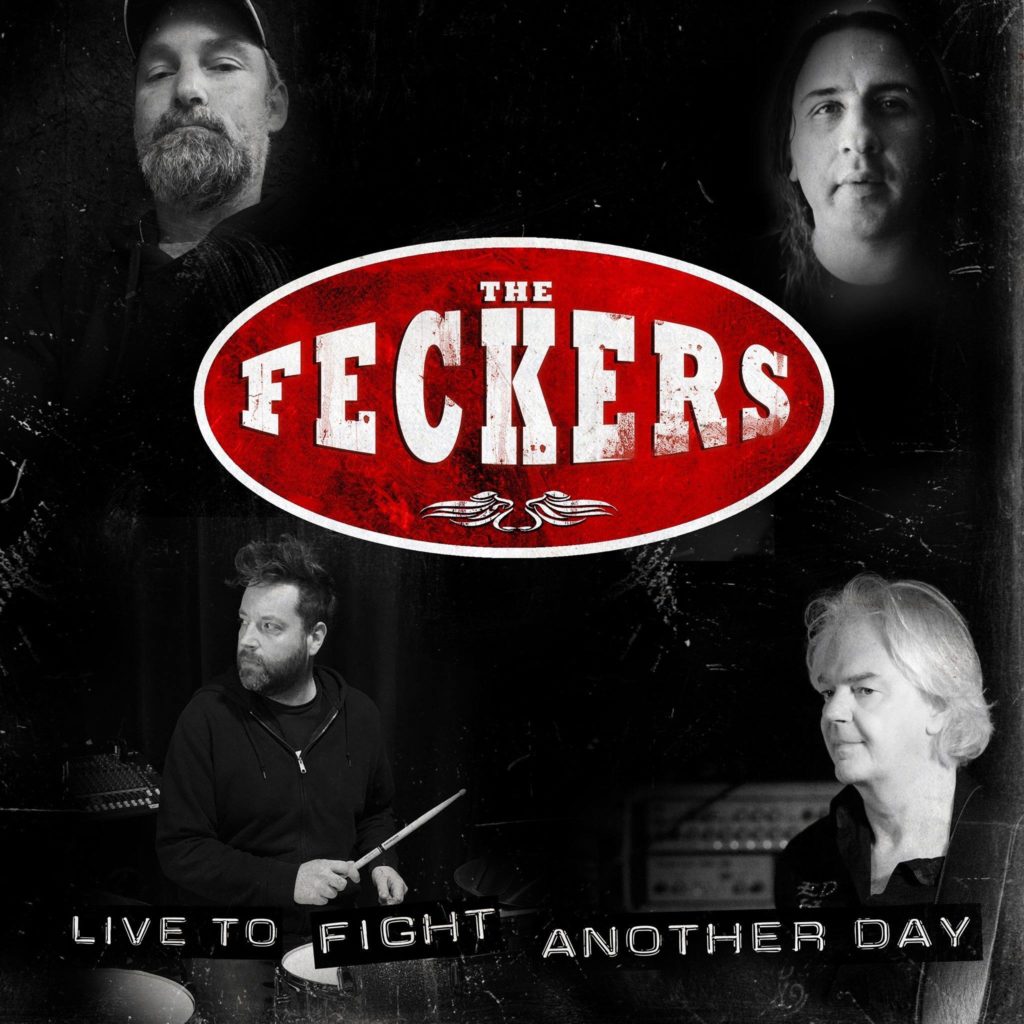 "Live to Fight Another Day" (The Single) is out now!!!!
We are stoked to bring you our first original music since 2013's "It'd Be Rude Not To" album, and there is HEAPS more to come, trust us on that!!!
The track was produced by Chris Szkup, mixed by Dennis Leeflang @ Livelong Productions, mastered by Thomas "Plec" Johannson @ The Panic Room, with artwork by Dan Verkys
Lead Vocals: Richard Anderson & Chris Szkup
Backing Vocals: Richard Anderson, Chris Szkup, Lydia Salnikova & Rob Smith
Lead, Rhythm & Acoustic Guitars: Chris Szkup
Drums: Dennis Leeflang
Bass: Neil Murray
Piano/Organ: Paul Jolley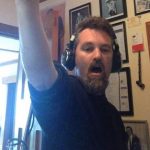 Says Richard: "This is a song of reckoning; I like to write songs about sticking up for oneself. I guess thematically this is the sister tune to "Master Of My Own Destiny" from The Feckers first album. Chris did a killer job with the arrangement and made it as epic as I had hoped it would be. My only proviso was that whoever was going to sing it had better not fuck it up, hopefully we haven't. I had this vision of recording this song with different vocalists present, Chris sent me a great demo that quite frankly his vocal on it was never going to be surpassed so I told him do not mess with it as I would like that to be what winds up on the album – it seems to have been a good decision. We had thought about having a different version of this track with different singers taking a verse each, but I really liked what we came up with so we have left it, this is THE version. 
It was a huge honour for us to be able to work with the legendary Neil Murray, I had approached him about the possibility a few years back and true to his word he came through for us – it was a real pinch myself moment coming home from work to see an email from Neil to say he had completed his bass track, I'm a huge Gary Moore and Whitesnake fan, as I know Roy Bratbakken is too, so we feel very privileged to have worked with Neil for those CV entries of his alone.
When it came to adding the backing vocals, I had an idea of how I wanted it to sound so gave Rob Smith some notes on what I thought could work, admirably he did not disappoint. But we did still need some female high harmony vocals – I did have a plan, but like a lot of things in The Feckers world, those plans changed. I recalled that I had approached Lydia Salnikova back in 2014 with a plan to work on an entirely different thing – having checked out her huge repertoire of music I decided to see if she was up for it on this song, pleasingly she liked what she heard and said she was in!"