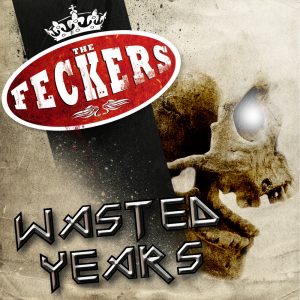 The second single released in the lead up to the completion of "It'd Be Rude Not To", this acoustic take on the classic Iron Maiden song (Words and Music by Adrian Smith, from the great album "Somewhere in Time" from 1986).
The song was picked up by radio in a few different countries on the day of it's release and is receiving positive feedback which isn't something to be sneezed at where something as risky and potentially sacrilegious as reinterpreting an Iron Maiden song is concerned!!
LINEUP:
Irene Slade – Vocals
Mathew Szkup – Guitars
Dennis Leeflang – Drums and Mix
Chris Szkup – Guitars and Bass
Mixed by Dennis Leeflang, mastered by Maor Appelbaum Mastering and artwork by Dan Verkys .
VIDEO: