All prices in Australian Dollars. Make your selections and when you're done, the shopping cart will appear at the bottom right!! Spend $50 and shipping is on us.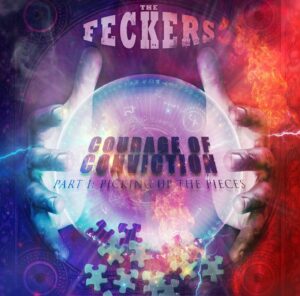 "Courage Of Conviction Part 1: Picking Up The Pieces" – Coming September 29, 2021
After making the best we could of what was a crappy year for everyone, we ended up with another album (and the next couple after this one are well underway also!!). Pre-orders are open now, and discs have arrived, so you should receive it before release day if you order now!!
[ PREVIEW CLIPS | "MOMENTS IN TIME" video ]
---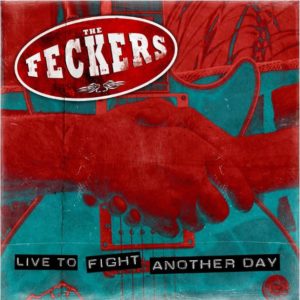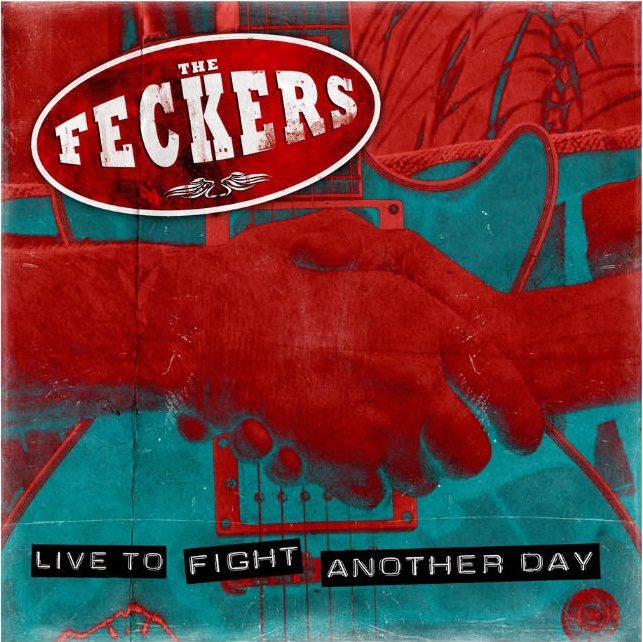 "Live To Fight Another Day" (Album) – Released October 29, 2020
Welcome back to Feckerville!! The second full length album featuring some of the folks you met last time around as well as some new participants joining Richard and Chris on these 13 songs.
Produced by Chris Szkup, Mixed by Dennis Leeflang @ Livelong Productions, Mastered by Thomas "Plec" Johannson @ The Panic Room, Artwork by Dan Verkys
[ PREVIEW CLIPS ]
---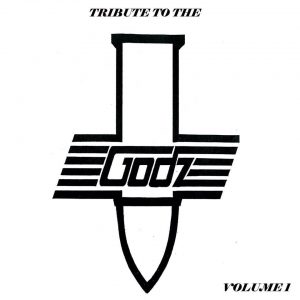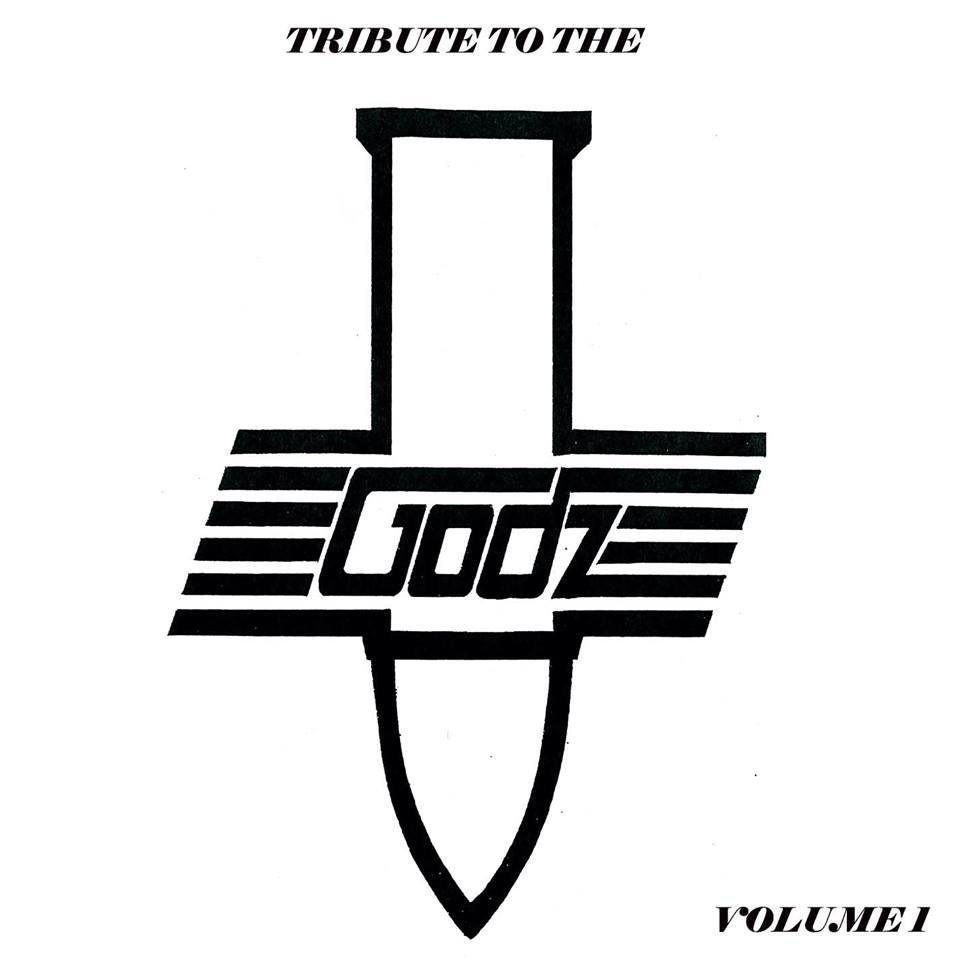 A tribute to THE GODS Volume 1
The Feckers perform the "NIS Medley" on this tribute to Ohio Rock Legends The Godz. Lead Vocals – Roy Bratbakken
Backing Vocals – Rob Smith
Piano – Paul Jolley
Lead Guitar – Ponch Satrio
Drums and Mix – Dennis Leeflang
Guitars / Bass /Backing Vocals – Chris Szkup
Order by visiting http://www.thegodzofficial.com/ !!
---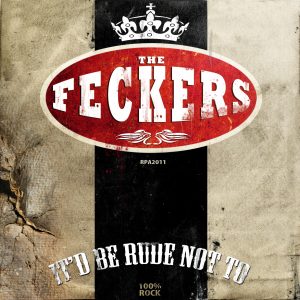 "It'd Be Rude Not To" CD – Released March 13, 2013 – $16.50 
The first full length album featuring a huge lineup of friends and family of Richard and Chris from all around the world creating "a worldwide union in rock".
Featuring the following great people from all over the world: Richard Anderson (New Zealand), Dennis Leeflang (USA), Roy Bratbakken (Norway), Mathew Szkup (Australia), Irene Slade (Australia), Ponch Satrio (Indonesia), Rob Smith (New Zealand), Ron Thal (USA), Tommy Denander (Sweden), Chandler Mogel (USA), Alexey Spectre (Russia), Edo van der Kolk (Netherlands), Matteo Bucca (Italy), Carl Lindquist (Sweden), Yohei Eto (Japan), Aisha Polat (Australia), Paul Jolley (England), Steve Hacker (USA), Lyris Hung (USA), Pat Valley (USA), Dan Verkys (Australia), Stew Long (Australia), Jake Long (Australia), Chris Szkup (Australia).
[ PREVIEW CLIPS | MAKING OF THE ALBUM #1 | MAKING OF THE ALBUM #2 ]
---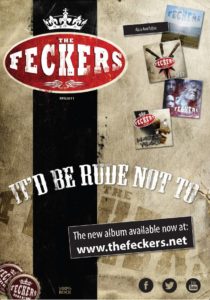 "It'd Be Rude Not To" Promo Poster
Official A3 Promo Poster featuring artwork by Dan Verkys from 2013, with all of the digital single covers that were released at the time as well!!
Limited quantities, signed and unsigned options available.