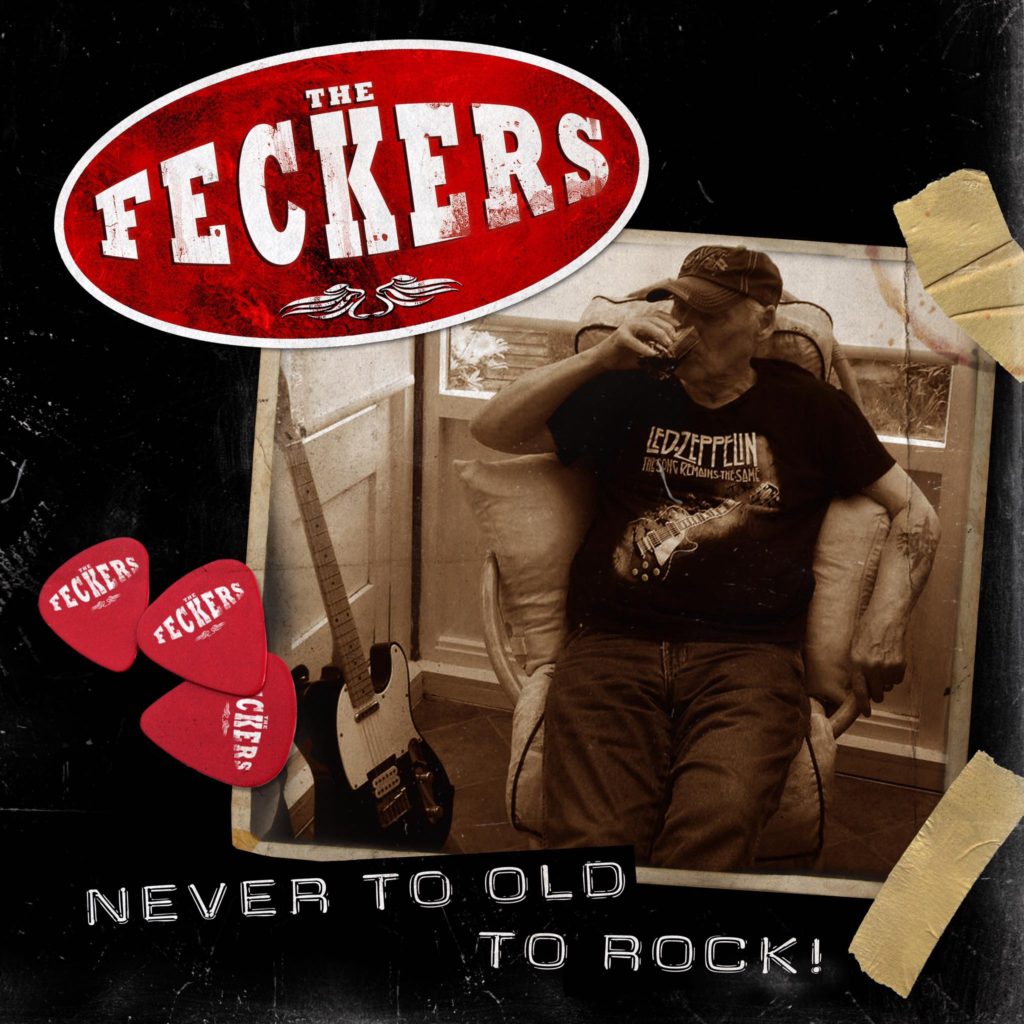 The second single from the forthcoming album "Live To Fight Another Day" (due later in 2020), a fun look at rock n roll being a lifestyle, dedicated to ultimate rocker, Mr Jim Gillbanks, who has been showing them how it's done since 1936!! CHEERS TO YOU MATE!!
This was a song Chris had sitting around not being used anywhere, and once he and Richard started collaborating on the lyrics, all these gags and references to artists we love started making their way into the song – it very quickly turned into a classic Feckers song, and one that we knew very quickly would be a single.
LINEUP:
Raphael Gazal – Lead Vocals
Reese Morin – Bass
Pat Valley – Lead Guitar (0.02 – 0.15, 2.56 – 3.38)
Dennis Leeflang – Drums and Mix
Chris Szkup – Guitars and Backing Vocals
Richard Anderson – Backing Vocals
Written by Chris Szkup and Richard Anderson. Mixed by Dennis Leeflang @ Livelong Productions, Mastered by Thomas "Plec" Johannson @ The Panic Room, Artwork by Dan Verkys.
Thanks to everyone for appearing in the video and making it even more fun for us to do. Cameos: 0.37 – Yohei Eto (Japan), 1.45 – Dan Verkys (Australia), 2.28 – Ponch Satrio (Indonesia), 2.34 – Chris Hickling (UK), 3.05 – Gorilla Elvis (New Zealand), 3.10 – Rob Smith (New Zealand), 3.20 – Anne Milne and Spider Anderson (New Zealand), 3.46 – Mathew Szkup and Jake Long (Australia), 5.08 – Jim Gillbanks (UK).
"Cheers Jimbo" cameo's (in order of appearance): Chris Hickling (UK), Paula Gonzalez (USA), Dave Mather (New Zealand), Shannon Gillbanks (UK), Johnno "King AWOL" Troulis (USA), Jordy Gibson (New Zealand), Paul Taylor (UK), Aaron Edwards (Australia), Ponch "Bugger" Satrio (Indonesia), Raewyn Anderson (New Zealand), Richard Anderson (New Zealand), Chris Szkup (Australia).