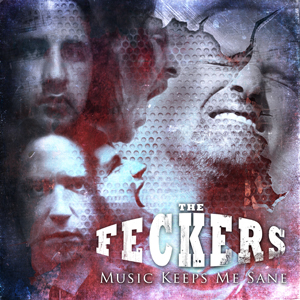 Music Keeps Me Sane (C.Szkup / R.Anderson) – (August 2013)
The fourth single from The Feckers , and old song that Chris had sitting around. Chris and Richard tweaked some of the lyrics and gave it the Feckers treatment for release in August 2013.
LINEUP:
Carl Lindquist – Vocals
David Austin – Bass
Dennis Leeflang – Drums and Mix
Chris Szkup – Guitars, Keys and Uke.
The song was written by Chris and Richard Anderson, mixed by Dennis Leeflang, mastered by Maor Appelbaum, with artwork by Dan Verkys!!
VIDEO: