Live To Fight Another Day Sessions:
The final 2 songs are currently being mixed and the album will be sent off for mastering early June. Mastering will be handled by Thomas "Plec" Johannson from the Panic Room in Skövde, Sweden.
"Never Too Old To Rock" Single/Video:
26th May 2020 is release day for both the 2nd single from "Live To Fight Another Day" along with the accompanying video. Special thanks to Brenda Gillbanks for the beaut pic and Dan Verkys for the designing of the single artwork.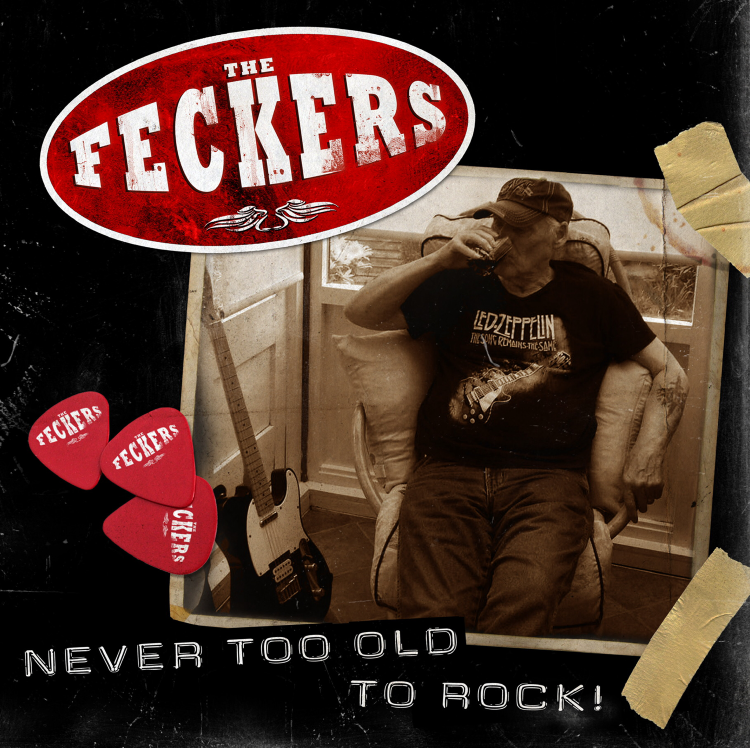 Courage Of Conviction Sessions:
We're pleased to report that the production team of Chris Szkup, Dennis Leeflang and Richard Anderson have committed themselves to the series of Courage Of Conviction albums.
Artwork for these albums will once again be provided by Dan Verkys.
Alessandro Bertoni & Brett Collidge have been confirmed to full The Fecker status for the Courage Of Conviction sessions.
Rob Smith, Mathew Szkup, Matteo Bucca, Raphael Gazal & Alessandro Bertoni are all contributing to the songwriting of the Courage Of Conviction sessions.
New special guests added to the lineup: Noah Wall (The Barefoot Movement), Lee Jai-Sung, Tūranga Morgan-Edwards, Zoltan Renaldi, Darcy Stamp & Brett Garsed (John Farnham Band, Planet X)
Most of "Courage Of Conviction Part One: Moment's In Time" has been recorded during lock down, it's mostly just lead and backing vocals to be completed.
Recording sessions for "Courage Of Conviction Part Two: Live And Learn" kicked off late May, with the first song to be recorded "Picking Up The Pieces" which is a rock ballad written by Rob Smith that somehow never got the full studio treatment. There are a few songs that will be getting all new arrangements for this particular album, something that Chris Szkup has proved to be a real whiz and initializing!
Writing has been ongoing for "Courage Of Conviction Part Three: Cynical Respect", with several songs being moved from this project to a 4th installment of the series "Courage Of Conviction Part Four: Born To Win". 
Solo Projects:
Although deeply rooted in his The Feckers commitments, Chris Szkup will be recording a solo project with a projected 2021 EP release likely.