Insight:
An Interview with Richard Anderson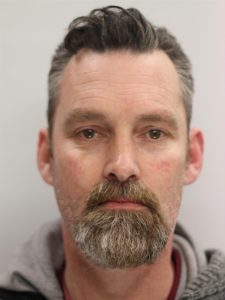 It's been over 5 years since the release of your debut album, what's been the hold-up with The Feckers?
I can only speak for myself when I say that real life and all it's highs and lows, some very lows, have made a habit of getting in the way otherwise I think we would've been onto probably a 3rd or 4th album already.
A lot of things have been going on behind the scenes, but we have still been writing and coming up with crazy new ideas all of this time, it's just been a matter of having the time to see things through to fruition. We have all had other projects that have been going on whilst we have been beavering away writing new music – we could've released something ages ago but we felt we wanted to be in a position where we could really enjoy the experiences of the writing/recording sessions rather than force things, so it really was a case of sit back and just let things happen as they happened…I know from talking with Chris back in 2013 that was very much how he was feeling at that time, It took me a bit to slow down as I am always throwing ideas out there and being impatient, but it's been well worth the wait I have to say.
First up is a new single from The Feckers?
Chris had in his plans to record a version of the W.A.S.P. track "Mean Man" with a different line-up, things weren't really coming together how he wanted, so he enlisted Dennis to play drums and Alexey Spectre to handle some backing vocals. It's a great song and this rendition kicks ass!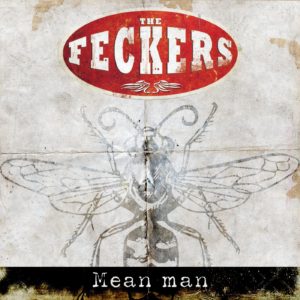 So what got things rolling again for The Feckers?
Seeing that it'd been a while since we released anything, Ponch Satrio really got on our case in 2017 after he and Chris had met in person for the first time, he suggested that we should get our act together and release an original single in 2018 – so we figured why not?
Then we had planned on releasing an EP in 2018, but things really steamrolled as more and more people came onboard, we already had the songs – it was just a matter of juggling things around so that we had the collection we wanted, with the people we wanted to work with. So with all these people coming onboard and me being in a position to be able to pull things together we got back in touch with them and asked about their availability, and that is what really lead to us changing our minds and launching headlong into another album – it really was meant to be.
How did the album get named?
There's a track on the album called "Live To Fight Another Day" that is probably one of the most personal recordings I have ever worked on. The fact that I came up with the original idea for both the music and the lyric I am quite proud of that song – as I am them all obviously. Chris has done an amazing job of the arrangement and it's been fun seeing it come to life, originally I had planned on singing that one all myself but the demos that Chris knocked out lead me to thinking it was probably a better idea that we tag team the vocals for that one…whilst I could've left Chris to it himself and it would've sounded great that way…really I couldn't miss out (laughs).
I had an email recently from Rob Smith telling me that 2 songs he and I had co-written feature the line "live to fight another day", he said I must really have some sort of thing going on there with that line – funnily enough they are both 2 of my favourite songs from different projects we had worked on in the past. Sometimes a line of a lyric will nag away at you that much that you use it again without consciously knowing.
It's interesting to see other names in songwriting credits…
We felt this time around that it would be cool to work in partnership with some of the other guys that appear on the album. It's never been an intention for Chris or I to run a situation whereby there is any MUST in the songwriting department, it's always been about which songs are the best to suit the project at that given time – we also take into account the guest artists, we aren't going to feed them rubbish just so that someone else has a writing credit (laughs).
Rest assured there is a lot of stuff that hasn't made the cut over the years, it's all about having a vision that works adequately…sometimes you have to say no that's not going to work if the songs aren't really in keeping with the signature sound of our group, we did have a few submissions that were nothing like anything we would normally be into so we had to pass on them, no offense to any of the guys that may have wanted to make their mark, in the end I think we always seem to get a nice balance of the individual players/singers without forcing things too much.
Who is the production team this time around?
For both"Live To Fight Another Day" and the next album ("Courage Of Conviction") it's a teamwork thing, Chris is in charge of overall arranging, Dennis the mixing and I contribute with my 2 penneth in regards to the overall feel of the project and consulting with the talent.
Was the plan always to be that this would be a self produced album?
Stew Long who produced and mixed our first album became unavailable due to a really heavy work schedule at some point, so we decided that we would keep it in house. We knew it would work for us due to the work that Dennis had previously done with mixing the bonus tracks and some tribute album material we had recorded around the time we worked on the first album, it was only going to be a matter of weither he had the means to continue in that capacity and would he want to? Pleasingly he has believed in The Feckers as much as Chris and I have done and decided that yes it was something he could see himself doing, so we have let him at it.
Will the second album feature the same people or will you be introducing some new blood?
It really depended on the songs as to who we asked to join us, but most definitely the intention is always to keep the same core group of Chris, myself, Dennis, Pauly and Rob onboard. There will always be a place for our friends from around the world, who will always be in the thought processes when we are writing as well. That all said we are always open to working with new people, as long as they come into things with no ego, an open mind, a sense of fun and a good work ethic – something everyone who we are working with now all have.
You roped in some family for some backing vocals on this album, how did that come about?
Given that we already had brothers, cousins, girlfriends, an uncle and now ex-wife's feature on the first album….I figured let's extend the whole family buzz a wee bit if we had the songs to do it with, and it turned out that we did. A huge bonus for me working on this album was to be able to include both my eldest daughter Jordy and my best friend Chopper in there for backing vocals on "Devil's Lament", they both had a lot of fun with it as did Rob and I when we were recording with them. We do have definite plans for them to join us again on the next album.
Who are the featured guitarists on this album?
Chris Szkup, Tommy Denander, Ponch Satrio, Pat Valley, Edo Van Der Kolk, all do some of the solo-ing, with most of the rhythm guitars handled by Chris, with exceptions being when his brother Mathew, Sudev Bangah and Ponch Satrio have doubled up on the rhythm guitar parts – given he wrote the songs with me and/or arranged them too – he really should get the cream of the crop, but he has always been generous where this kind of thing is concerned in that he is happy to let the other guys have some fun and go for it. I really like the dynamic of the 2 or 3 different guitar sounds popping up in the one song – it stops things from sounding all the same all the time that's for sure.
With this album we have really managed to assemble quite the list of people we have wanted to work with, there were lots of pinch our self moments when people we asked about the prospect of working with them had said yes – and that they really digged the songs we chose for them.
Did you have any material that didn't make it onto "Live To Fight Another Day" that will be heard later?
Chris and I wrote together a fun track called "It's All About The Music", that's needed a wee bit of tweaking that one before it would have been album ready…but pleasingly it will be on the 3rd album.
You seem to have a steady line-up of bass players on this album…
That we do, Chris, Dennis and I felt really blessed to be able to work with Neil Murray, Tony Franklin, Jonathan Noyce and Reese Morin and we did have another guy lined up, but timing hasn't worked out so maybe he'll be appearing on the next album with some luck, hopefully along with all these guys again too. The fact that these gents would even want to and that they digged the tunes was something that really impressed us. It wasn't a case of them dialing it in that's for sure – we just told them to play what comes natural and to leave their mark if they felt they wanted to. Far be it for us to tell them what to do (laughs). They are all as classy as people as they are musicians.
Was it intimidating at all working with these "named" people?
Not at all, each of them were very much into the process and digged the songs – to get caught up in their reputations and such while you are working on something, at that given time I think would probably be a bit creepy…but in the background I am stoked we got to work with guys who also worked with my favourite drummer Cozy Powell and guitarist Gary Moore…what's not to love about that? As you get to know people, anyone…even long term associates – it's better you get to learn a bit more about where they come from musically, that's always a cool thing and can often influence a few things.
Tony Franklin in particular, he and I have chatted a few times about various music we both have in common that we dig – he's a great guy and it was always going to be a cool thing working with him, but with all these people as much as ourselves, it had to be the right songs, I know our producer/drummer will agree with me on that (laughs).
Is Dan Verkys still involved with the artwork?
Indeed he is, Dan is great at taking the concepts he is given and bringing them to life – I came up with this one, it's deeply meaningful on a few levels – it's great to be able to work with someone on his level artistically, someone who can take our silly little ideas and give them some substance. I can't see us wanting to work with anyone else in this regards, it's always a pleasure – and it's also neat that Chris has now been on hand to perform acoustically at a couple of Dan's exhibition openings, hopefully one day we can get together as a duo and do a couple of things live at one of his openings.
What's next for The Feckers?
We are also working on a couple of special side projects and more ideas are being thrown around for the 3rd album already too. We had a few tracks that didn't make this album that we felt we would hold over for the next round – it's going to be another strong collection of songs.
We also have plans for releasing a special concept EP, hopefully in between this album and the next, there will be other EP's to come as well as a 4th album…after that, who knows? we might be too old to rock by then (laughs).