The Feckers ft Raphael Gazal – Down In The Dirt (EP)
Project Co-Ordination by Richard Anderson & Chris Szkup
Produced and Arranged by Chris Szkup
Co-Produced by Dennis Leeflang & Richard Anderson
Mixed by Dennis Leeflang @ Livelong Productions
Mastered by Thomas "Plec" Johansson @ The Panic Room, Sweden
Artwork by Dan Verkys
Lyrics and Concepts by Richard Anderson
Vocal Arrangements by Chris Szkup & Richard Anderson
Musical Composition and Arrangements by Chris Szkup
Lead Vocals: Raphael Gazal
Backing Vocals: Raphael Gazal, Chris Szkup, Richard Anderson
Guitars: Chris Szkup, Ponch Satrio, Brett Garsed
Bass: Brett Collidge
Brett Garsed
Drums: Dennis Leeflang
Keyboards: Alessandro Bertoni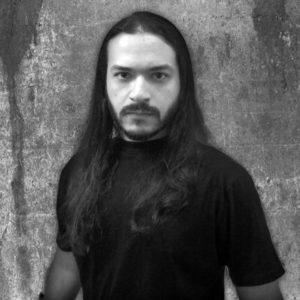 1. Hearts Breaking Even ft Raphael Gazal
2. Man Of Your World ft Raphael Gazal & Richard Anderson
3. World Changer ft Raphael Gazal
4. Angry Bitch ft Raphael Gazal
5. Renegade ft Raphael Gazal
6. Fading Dreams ft Raphael Gazal

Intro by Richard Anderson:

While working on the "Live To Fight Another Day" album, I happened to come into contact with Raphael Gazal, a guy with a remarkable gift of song who puts himself out there as a session guy to work on a number of projects. Never before in The Feckers history had I considered working on a project with just the one singer, but you will hear here that history being changed. Most of these songs were written with Raphael in mind to sing, (which is the ultimate compliment that we as writers are able to make towards any of the singers we have worked with) although lyrically my writings were in reality conceived well before we had come into contact, all of the music is newly written and it is that vision of old writings paired with new inspiration that is essentially how The Feckers had come to be. Once again it has been my esteemed pleasure to be able to work with Chris Szkup and Dennis Leeflang to make this project a reality.