The Feckers – Courage Of Conviction (2021)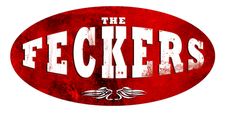 1. It's All About The Music ft Raphael Gazal (C.Szkup, R.Anderson)
2. Not Without A Fight ft Irene Slade (R.Anderson, K.Rawlings-Anderson, N.Finbak, Arr: C.Szkup)
3. Sinners & Saints ft Roy Bratbakken (C.Szkup, R.Anderson)
4. Running Away ft Chris & TBC (C.Szkup)
5. Epica de Rock ft Raphael Gazal & Alexey Spectre (C.Szkup, R.Anderson)
6. Moments In Time ft TBC (C.Szkup, R.Anderson)
7. Mighty Fine ft Richard Anderson (C.Szkup, R.Anderson)
8. Adrenaline ft Alexey Spectre (A.Spectre, C.Szkup, R.Anderson)
9. Picking Up The Pieces ft Raphael Gazal (R.Smith)
10. Get On With Getting On ft Richard Anderson (C.Szkup, R.Anderson)
11. Fall Into Line ft Raphael Gazal (C.Szkup, R.Anderson)
12. Surrendering My Soul ft Lydia Salnikova (C.Szkup, R.Anderson)
13. Pieces Of The Puzzle ft Raphael Gazal (C.Szkup, R.Anderson)
14. No Hard Feelings ft Tuğra Ismail (C.Szkup, R.Anderson)
15. Chardjord ft Irene Slade (P.Jolley, R.Anderson)
16. Words Left Unsaid ft Yohei Eto (C.Szkup, R.Anderson)
17. Dirty Little Words ft Raphael Gazal (C.Szkup, R.Anderson)
18. The Spirit Of The People ft TBC (C.Szkup, R.Anderson) – Non Album Single
19. Use It Or Lose It ft TBC (C.Szkup, R.Anderson)
20. Memories Of You ft TBC (P.Jolley, R.Anderson)
21. No Shame ft Richard Anderson (C.Szkup, R.Anderson)
23. Fool Me Never ft Roy Bratbakken (C.Szkup, R.Anderson)
23. Let The Rope Go ft Raphael Gazal (C.Szkup, R.Anderson)
24. You & I ft Raphael Gazal (R.Anderson, G.Burgess, Arr: C.Szkup)
Project Co-Ordination by Richard Anderson & Chris Szkup
Produced and Arranged by Chris Szkup
Co-Produced & Mixed by Dennis Leeflang
Mastered by Maor Appelbaum
Artwork by Dan Verkys
Richard Anderson – Lyrics & Concepts, Composition, Vocals, Backing Vocals
Chris Szkup – Composition/Arrangements, Guitars, Vocals, Backing Vocals
Dennis Leeflang – All Drums
Paul Jolley – Piano, Organ, Keyboards
Joey Huffman – Piano, Organ, Keyboards
Rob Smith – Musical Composition, Backing Vocals, Guitars Solo's
Matt Szkup – Rhythm Guitars, Guitars Solo's
Ponch "Bugger" Satrio – Guitars Solo's
Reese Morin – Bass
Tony Franklin – Bass
Neil Murray – Bass on "Picking Up The Pieces"
Jonathon Noyce – Bass
Pat Valley – Guitar Solo's
Edo Van Der Kolk – Guitar Solo's
Tommy Denander – Guitar Solo's on "Picking Up The Pieces"
Sudev "Nockas" Bangah – Rhythm Guitars
Trent Williamson – Harmonica on "It's All About The Music"
TBC – Saxophone on "Picking Up The Pieces"
Lead Vocals:
Raphael Gazal – "Epica de Rock", "Picking Up The Pieces", "Fall Into Line", "Pieces Of The Puzzle", "Let The Rope Go", "You & I"
Roy Bratbakken – "It's All About The Music", "Sinners & Saints", "Fool Me Never"
Alexey Spectre – "Epica de Rock", "Adrenaline"
Richard Anderson – "Mighty Fine", "Get On With Getting On", "No Shame" (tbc)
Irene Slade – Vocals on "Not Without A Fight", "Charjord" (tbc)
Ariel Petrie – "Memories Of You" (tbc)
Lydia Salnikova – "Surrendering My Soul" (tbc)
Chris Szkup – "Running Away"
? – "Running Away" (tbc)
? – "Moments In Time" (tbc)
Tuğra Ismail – "No Hard Feelings"
Yohei Eto – "Words Left Unsaid" (tbc)
Kayla Driskel – "The Spirit Of The People" (tbc)
? – "Use It Or Lose It" (tbc)
Backing Vocals:
Chris Szkup, Richard Anderson, Rob Smith, Alexey Spectre, Lydia Salnikova, Kayla Driskel…more to be confirmed….
All songs ©CS-SONGS / Rockaboy Songs / The Feckers Productions 2021
except tracks:
(2) ©Rockaboy Songs / Karen Ann Music / Nilsy Music / The Feckers Productions 2005-2021
(4) ©CS-SONGS / The Feckers Productions 2018-2021
(8) ©CS-SONGS / Rockaboy Songs / Alexey Spectre Music / The Feckers Productions 2018-2021
(9) ©Polar Music New Zealand / The Feckers Productions ?-2021
(15) ©Charjord Music / Rockaboy Songs / Uncle Pauly Music / The Feckers Productions 2016-2021
(20) ©Rockaboy Songs / Uncle Pauly Music / The Feckers Productions 2011-2021
(24) ©Rockaboy Songs / Gavin Burgess Music / The Feckers Productions 2013-2021